Web Design That Makes You Money
Your website has arguably greater potential than any other marketing channel.  Global reach, 24 hours a day, 365 days a year it can be updated instantly and show rich media like video or animation, photography and of course your written message.  Some businesses worry about the cost of a website.  Well designed and targeted websites don't end up costing you money. We believe in delivering a web design that makes you money.
Do you already have a website that isn't drawing in new customers, converting them and making you money?  Let Harborne Web Design redesign your online profile, making you a new website to increase your client base and help you to convert prospects into lucrative business relationships.
In a nutshell, we focus on discovering: what you want to achieve, Our web design process begins with understanding your business and you, to get to grips with what you really need from your new website.
We're delighted to create solid online identities for our clients.  That means a website which contains everything it can which will attract visitors, search engine traffic and success.  Better still, when we make a website using responsive technology to adapt to mobile web-browsers such as those on iPhones or android phones, you can be sure it will look great on your desktop, iPad or tablet too!
What you do
What you want to achieve
What your customers want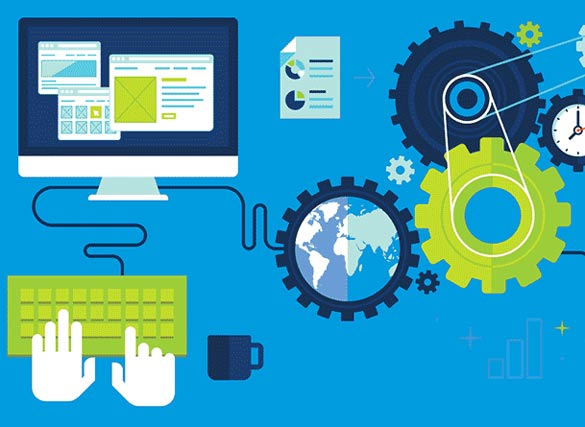 It may not surprise you that it is crucial to identify what your customers want.  We craft your website with regard to the way people search for your service and product.  When we know what customers want to see when they get to your site, we can engage them better.  The relevance of your content and how well it is presented to your visitors, strongly correlates with your website's ability to convert.
Responsive Web Designs You Can Update

We do our best to answer any questions that you have.  If we don't know the answer, we'll find out for you.  There are two questions that we are often asked:
Will My Website Work On A Mobile Phone
Yes!  We create beautiful, effective responsive websites.  Responsive websites use the latest technologies to adapt to the device they are displayed on.  That means that your website will look amazing on iPhones or android phones, as well as on your desktop, iPad or tablet!
Can I Make Changes To My Own Website
Yes again! In recent years, we have focussed on WordPress based websites.  Using a customised WordPress interface, you will be able to update your website much like you would write in Word.  If you want a more complicated layout, just let us know.  We will be there for you, creating well-crafted, effective content for you.
Working With Harborne Web Design
From the registration of your own domain name, through to the website launch and ongoing marketing, we take care of the process holistically.  We help with branding, online reputation and of course website marketing of your business.
Being experienced web designers and copywriters, we have launched well over 100 new websites.  We're hands-on at every level of the design and development process.  Ensuring that your site meets or exceeds your expectations and works well for you.
We enjoy long-term relationships with our clients.  Ideally, we will continue to work with your after launch and continue to update and improve your website over the years as you continue to grow and discover what works best for you. We don't farm out your website to 'white labellers', they don't know you like we do.
Moving To Harborne Web Design
Perhaps you're not happy with your current website and just can't get changes made when you need them.  Maybe your website looks good, but does nothing to help you to rank in search engine results pages and you have just lost confidence?  Whatever your situation, talk to us.
You may have built up a good ranking for some search  phrases already, have desirable link to your domain or even click-through history on search engines such as Google.  No problem, we can transfer your domain name to our servers and use it with the website design or redesign work that we carry out for you with a minimum of disruption.
What Happens Next?
Get in touch with us and we will be delighted to offer you a free, no obligation face-to-face meeting or telephone consultation to discuss your needs.
Harborne Web Design isn't about blinding people with jargon, we do our utmost to help you to a better understanding of the possibilities available to you.